Smartlyte launch National Databank with
Virgin Media O2 and The Good Things Foundation.
Our work in addressing the digital divide continues. We are delighted to announce that Smartlyte and Get Families Talking will be helping to launch the National Databank. The initial three-month pilot will provide free data to low-income families facing digital exclusion through data poverty.   
"The pandemic has raised many challenges including the need to be online in our digital world. People who can't afford data are becoming further isolated from society. It's essential that adequate and cost-effective data solutions are made available to everyone. The National Databank will help to address this."
– Salim Shaikh, Director, Smartlyte.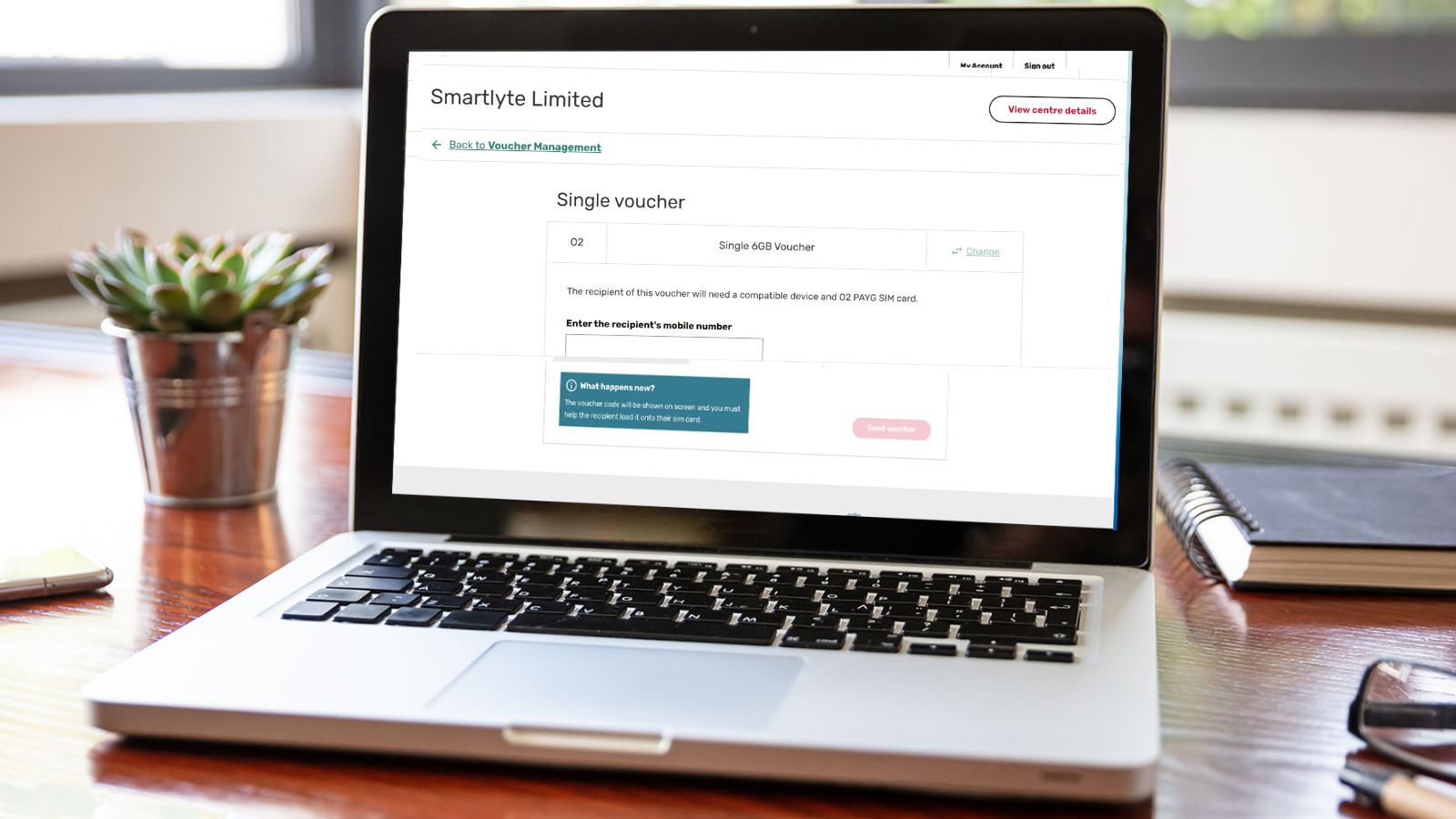 What is the National Databank?
The National Databank is an exciting new initiative launched by Virgin Media O2 in partnership with Good Things Foundation, which aims to provide a solution to the UK's digital inequality by providing free mobile data to those who need it.
Managed through a central hub, Smartlyte will be able to support individuals on low and very low income to access data via free voucher codes and SIM cards. There will also be additional support to those who have accessed the data through digital skills training.
Will the voucher codes work with SIMs from other providers that use the O2 network?
No, the vouchers will only work with O2 Pay As You Go SIMs.
How much data does each voucher include?
Each voucher provides a 15GB allowance of data and unlimited calls and texts for 30 days from activation.
What happens if someone uses the full 15GB of data before the 30 days are up?
If they run out of data during the month, the user would not be subject to additional data charges as they are on PAYG (Pay As You Go). The data allowance would just end.
Once the voucher is activated, how long does the data allowance last for?
The data allowance is for 30 days, after which point the person must top up again. The vouchers can roll over one month only and the user must still top up the second month to get the roll over i.e. if they have 2GB left over from month 1, when they top up in month 2, they will then have 9GB in total for that month.
Can another voucher be activated within less than 30 days if the recipient has run out of data?
Currently no, however we are keen to assess as part of the pilot if the data allowance is insufficient so this can be looked into.
How long do the vouchers last for before activated? For example, could the recipient be sent the voucher but not activate it for 2 months?
Yes. The vouchers have a long shelf life of 12 months.
Does the recipient need to have an unlocked device?
The recipient will need to use an O2 SIM with the O2 voucher. If they don't have an O2 SIM already, one can be ordered via the platform. If they are new to O2, they may need to unlock their device (unless it is already unlocked). Many devices are unlocked these days (eg. if a device was bought from Three after 2014, it is already unlocked). Otherwise, they'll need to check with their current provider.
What is the eligibility criteria for a data voucher?
Adults (18 years old and over) who are suffering from data poverty which is described as "individuals, households or communities who cannot afford sufficient, private and secure mobile or broadband data to meet their essential needs." (Lucas et al. 2020)