The Get Families Talking Model
At Get Families Talking, we are passionate about transforming people's lives through learning. Be this, learning as an adult or learning together as a family.
The excitement and joy as they both discover new skills and find new ways to extend the learning together is the fuel that drives us.  
The people we work with face many challenges resulting from poverty, culture, a lack of language, literacy skills and low digital and financial literacy skills. In turn, children struggle with language, literacy, digital and numeracy skills. This leads to parents having low aspirations for themselves and for their children.
At Get Families Talking, we strive to change this by improving parents' skills and aspirations through finding innovative ways to engage and then to keep them engaged.
We bring families and communities together through powerful parental and community engagement services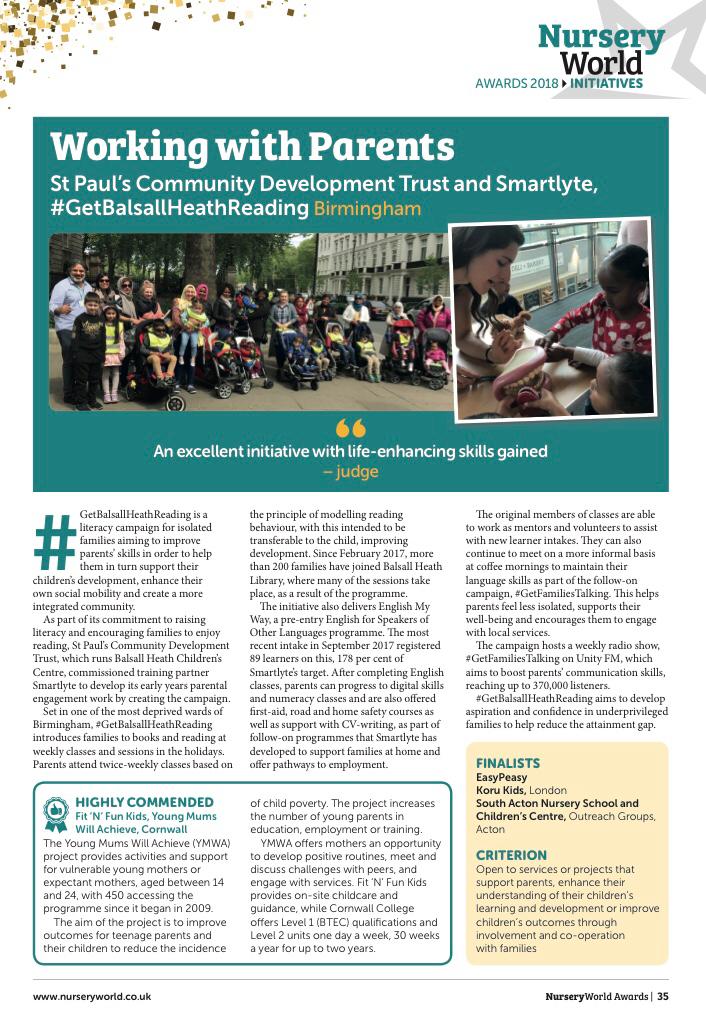 Lloyds Consumer Digital Index Conference (2020)
The UK's largest study of transactional, behavioral and attitudinal research, including the essential Digital Skills measure, which is the nation's largest measure of digital capability – We were invited to participate as Keynote Speakers.
People With Passion Community Awards (2020)
We were granted this prestigious award for helping families understand the impact that lack of literacy can have from generation to generation. We were determined to help adults with underdeveloped literacy skills and those suffering from social exclusion, to help them build self-esteem and social mobility, as well as find equal opportunities for employment and learning.
Nursery World Award Winners (2018)
Smartlyte sucessfully ran a literacy campaign for isolated, underprivileged and marginalised families to help improve parents' skills, raising their aspirations and engaging parents in their child's learning, education and development.
Nursery World Shortlisted Finalist (2017)
Shortlisted as a finalist in the Nursery World Awards, an honour given only to the most dedicated professionals who help people and families with early years education, childcare, and particularly the social development of young children and their families.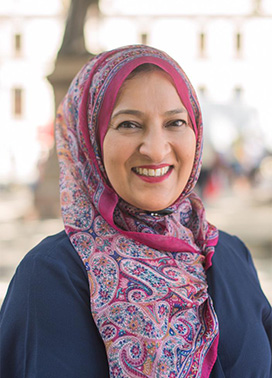 Hafsha
Hafsha is the voice for Get Families Talking.
Hafsha is an entrepreneur, activist, writer and radio presenter. She is recognised as a prominent voice that advocates for communities and families, learning together. Through Smartlyte and Get Families Talking, Hafsha continues to develop many innovative programmes and strategies for organisations to engage and support families. Hafsha's work raises the aspirations of parents and children to create more socially mobile and cohesive communities.
@Smartlyte
LinkedIn: https://www.linkedin.com/in/hafshadshaikh/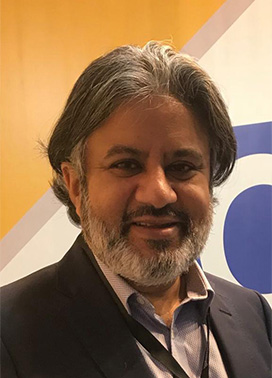 Salim
Salim is Director of Smartlyte and www.cvassistant.com. He is passionate about transforming people and carries a wealth of experience acquired over the years working across different sectors.  
Salim is also the digital lead for Birmingham Financial Inclusion Partnership – a multi-agency approach facilitated by Birmingham City Council with the key mission of "Working together to tackle financial exclusion and to create a financially inclusive Birmingham."   
@Smartlyte
LinkedIn: https://www.linkedin.com/in/salimshaikh1